January 18, 2018
sponsor content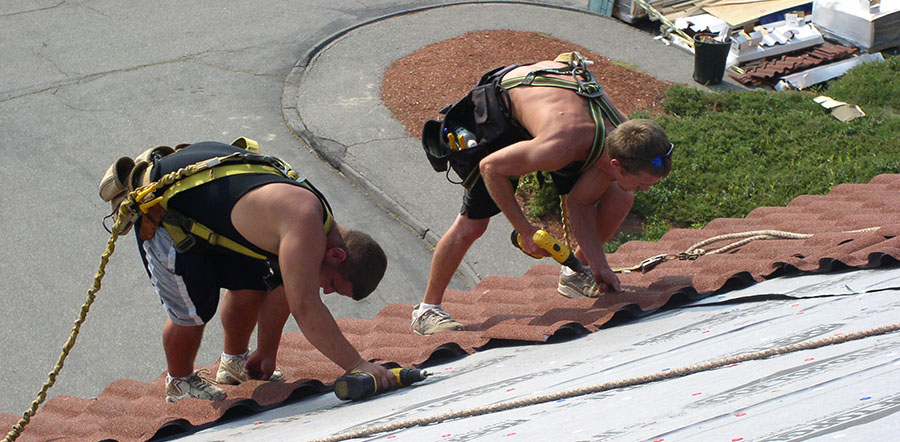 How to maximize your craft to match the materials of a lifetime roof 
Homeowners choose to invest in metal roofs because of their durability, known for lasting a lifetime. So why do some installers only offer a one-year guarantee on workmanship—which is at odds with metal roofing's long-term promise of performance and exceptional material warranties? 
As highlighted in "The Devil is in the Details" course offered by the Metal Roofing Alliance (MRA), metal roofing installers and contractors would be well-served to make sure their work stands the test of time by using proper installation practices. That means paying attention to details, such as:
Use quality accessories compatible with metal roofs
An expensive metal roof built with top quality panels can be ruined by something as simple as using a cheap or incompatible trim, fasteners, and accessories. Using galvanized parts on a galvalume roof, for example, can cause good panels to go bad and irreparable damage such as rust and oxidation, compromising the quality of the panels and shortening a metal roof's life.
It only costs a bit more for high-quality trim, fasteners, and accessories that are compatible with the metal roofing material you are using, and the long-term insurance of reduced call-backs and satisfied customers are well worth it. 
Plan for proper water runoff
Roof flashings and curbs made from aluminum or stainless steel are most compatible for metal roofs. Galvanized flashing won't last as long and can cause damage. If using galvalume flashing, be wary of seam welding, which can melt the material's coating and lead to problems. 
Use under/over curbs and make sure you plan for proper clearance to give water room to run off and avoid water pooling (a good rule of thumb is a minimum of 12 inches between panel ends and the diverter on the upslope end, and 6 inches between the curb's sides and panel seams).
For big curbs with a heavyweight load, be sure you have proper support underneath. It's a good practice to use curbs around chimneys; don't think that caulking alone will hold or stand up over time to prevent leaks.  
Protect pipe penetrations
For metal roof pipe penetration, beware of using standard residential pipe jacks or those made for membrane roofs. Use a pipe boot that will last, made from galvalume or aluminum. Take care not to penetrate metal roofing panel seams or block the flow of water.
If other trades need to make penetrations in the roof (like HVAC), be sure they coordinate the location and method so that only proper techniques and materials designed for metal are used.
For more about how to become a contractor member and access training courses such as "The Devil is in the Details," visit MRA's website to help ensure your metal roofing installations stand the test of time and don't bedevil you, or your customers, in the future.  
—This article is from the Metal Roofing Alliance, one of ProTradeCraft's advertisers. See all of the Metal Roofing Alliance's videos and articles.
Slideshow: