April 24, 2018
sponsor content

Torches have one job. Your job is to be aware of the dangersH
Heat-welding systems are easy to install and they last a long time, so they are an obvious choice for commercial roofs. Because modified bitumen membranes requires heat to weld together, open-flame torches are used.
Roofers and general contractors should put safety first throughout the construction process.
To bring safety to every 'hot' work project, IKO Roofing put together this infographic.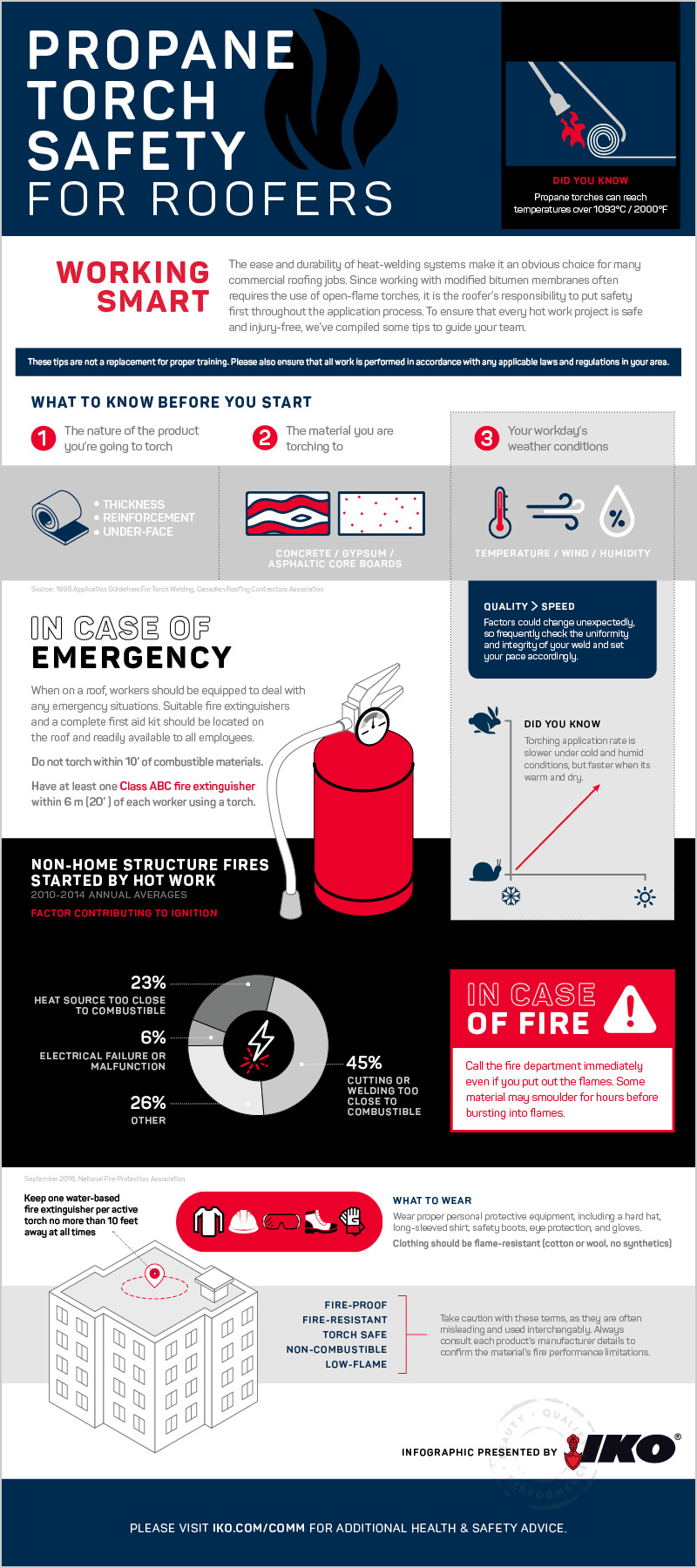 —This video is provided by IKO Roofing, one of ProTradeCraft's advertisers. IKO is a worldwide leader in the roofing, waterproofing and insulation industry for residential and commercial markets. A vertically integrated company, IKO operates more than 25 manufacturing plants throughout North America and Europe. IKO is a family-owned business established in 1951. View all of IKO's content.